GET YOUR PICTURE WITH THE EASTER BUNNY! – March 24th to April 8th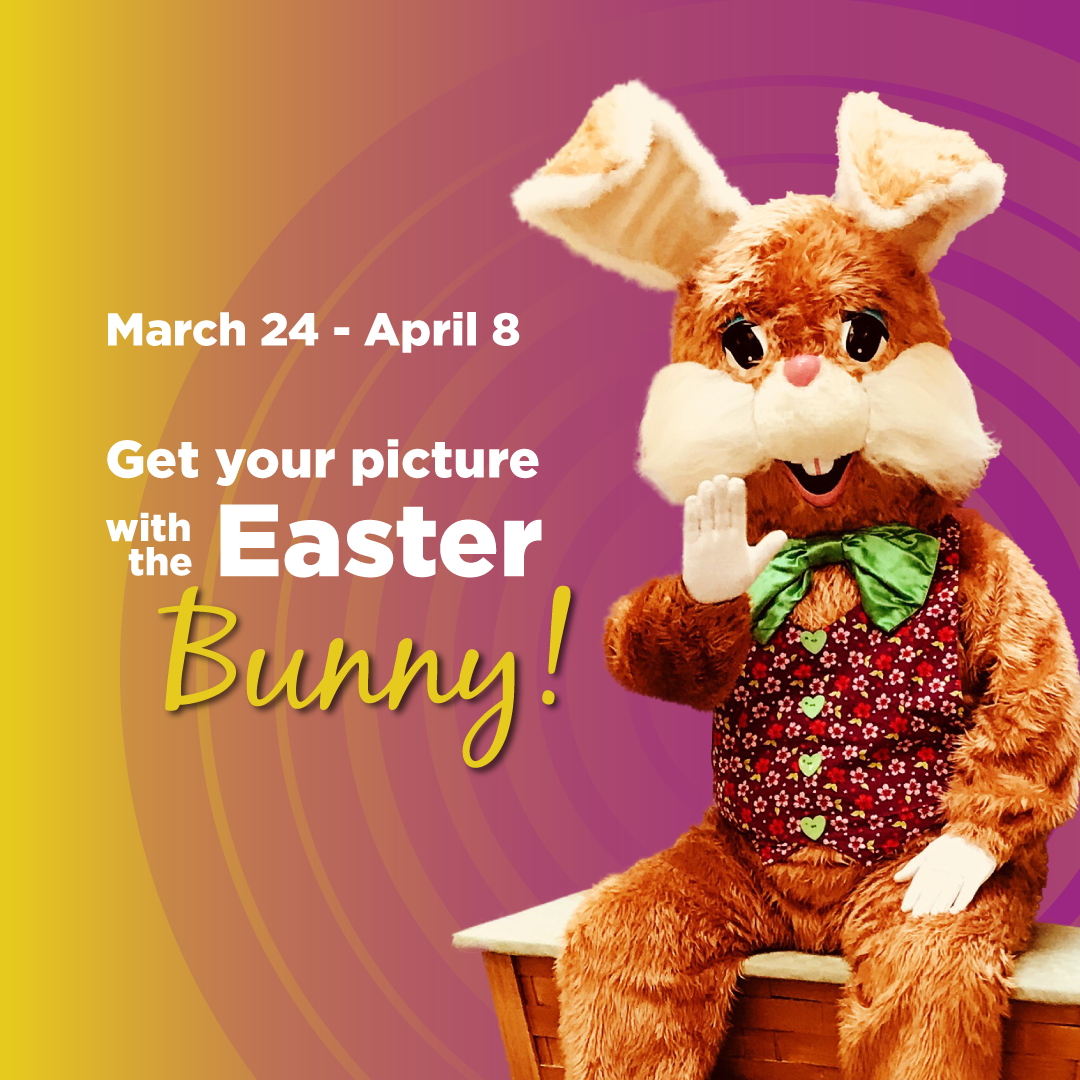 Book your spot today to visit and get your picture taken with the EASTER BUNNY!!!
Get two egg-citing gifts when you book your visit online!
1. Free Issue of Highlights: A magazine just for kids to encourage curiosity, creativity, caring and confidence.
2. Free Access to MyPhoto: A fun virtual tool that transforms your favorite photos into festive images.
The EASTER BUNNY is at The Village Shopping Centre from Friday March 24th to Saturday April 8th.  Everyone is welcome, even without an appointment.
Monday to Thursday:  3 pm to 7 pm
Friday & Saturday:  11 am to 7 pm
Sunday:  noon to 5 pm

Bunny Cares

Sunday March 26th from 10 am to 11:30 am

Bunny Cares events are exclusively for children & families with special needs to visit with Bunny in a sensory-friendly environment. Reservations are required for this private event.

Pet Parties

Wednesday March 29th from 5 pm to 7 pm
Wednesday April 5th from 5 pm to 7 pm

Bunny can't wait to capture the magic with your pets this spring. Everyone is welcome, even without pets!
Packages: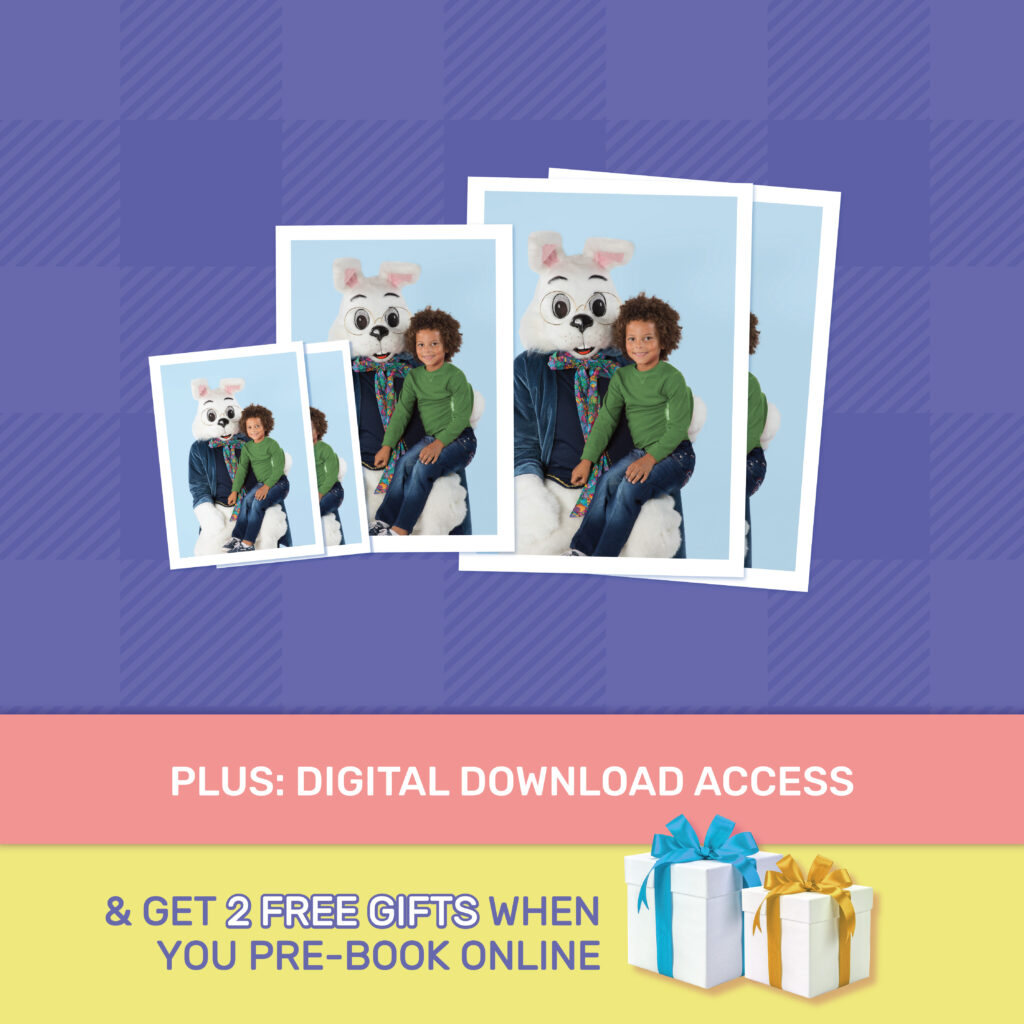 PACKAGE A – BEST VALUE!
$49.99
7 Photo Prints: (2) 6×8 prints, (2) 4×6 prints, (1) 3×5 print, (2) 2×3 wallet size prints
All Digital Images
Limited Edition 2023 Postcard
Special Gift #1: Free Highlights Magazine
Special Gift #2: Free Access to MyPhoto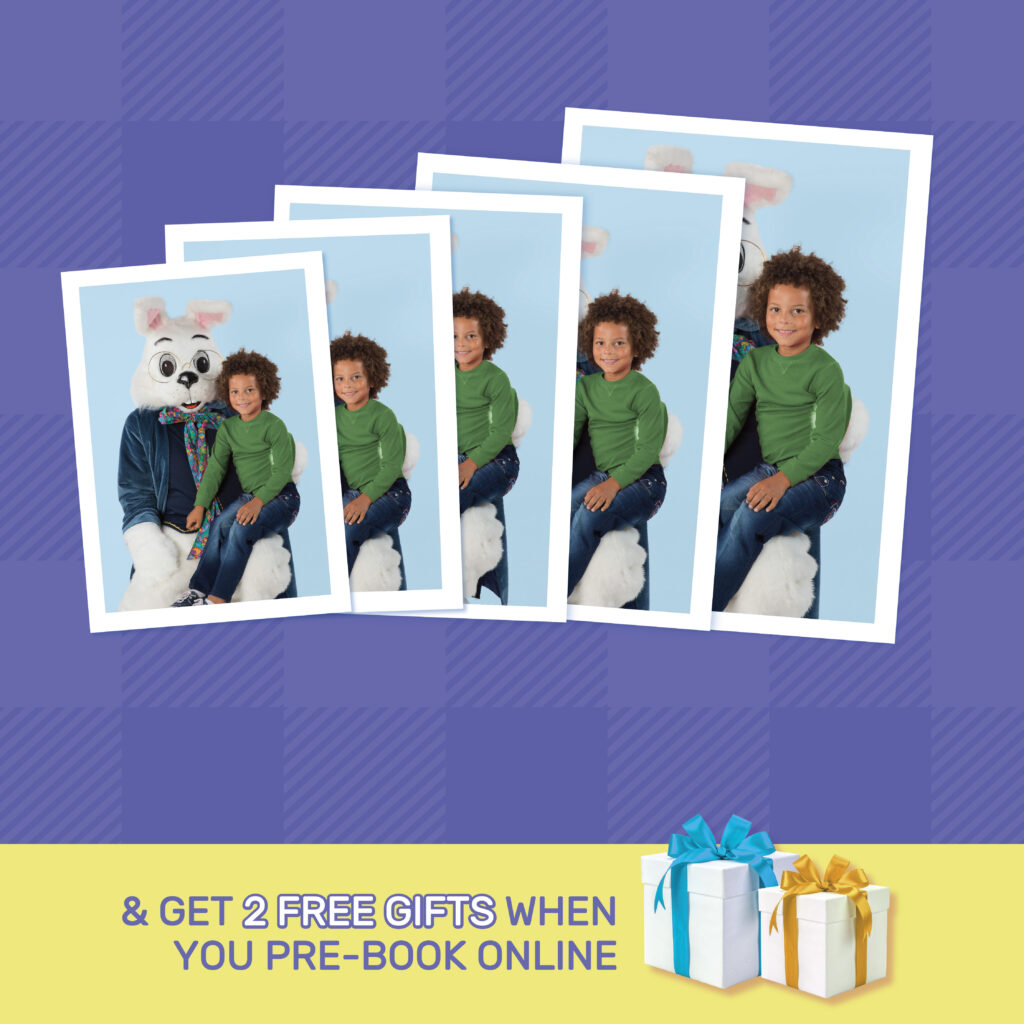 5 Photo Prints: (2) 4″ x 6″ prints, (1) 3″ x 5″ print, and (2) 2″ x 3″ wallet size prints
Digital Image Access
Special Gift #1: Free Highlights Magazine
Special Gift #2: Free Access to MyPhoto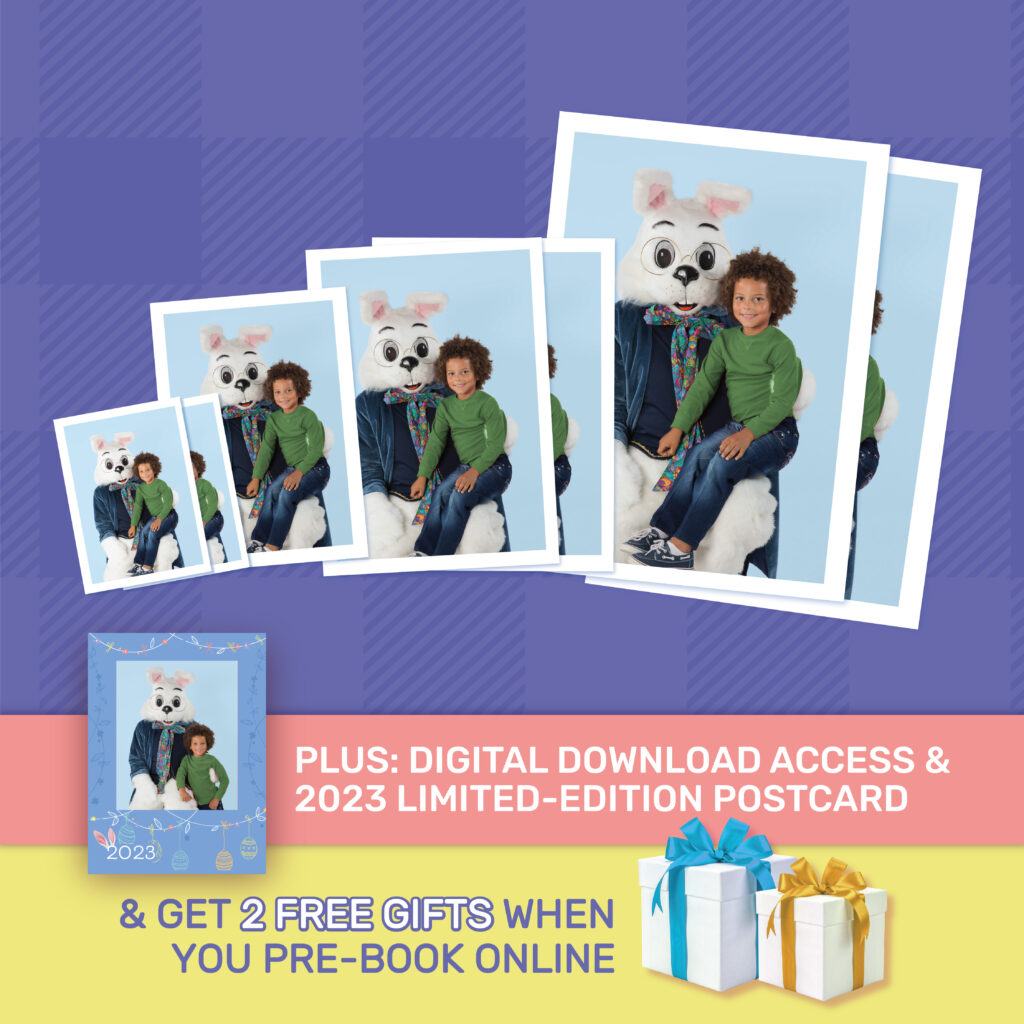 5 Photo Prints: (2) 4×6 prints, (1) 3×5 print, and (2) 2×3 wallet size prints
Special Gift #1: Free Highlights Magazine
Special Gift #2: Free Access to MyPhoto