Get Away & Stay in 2022!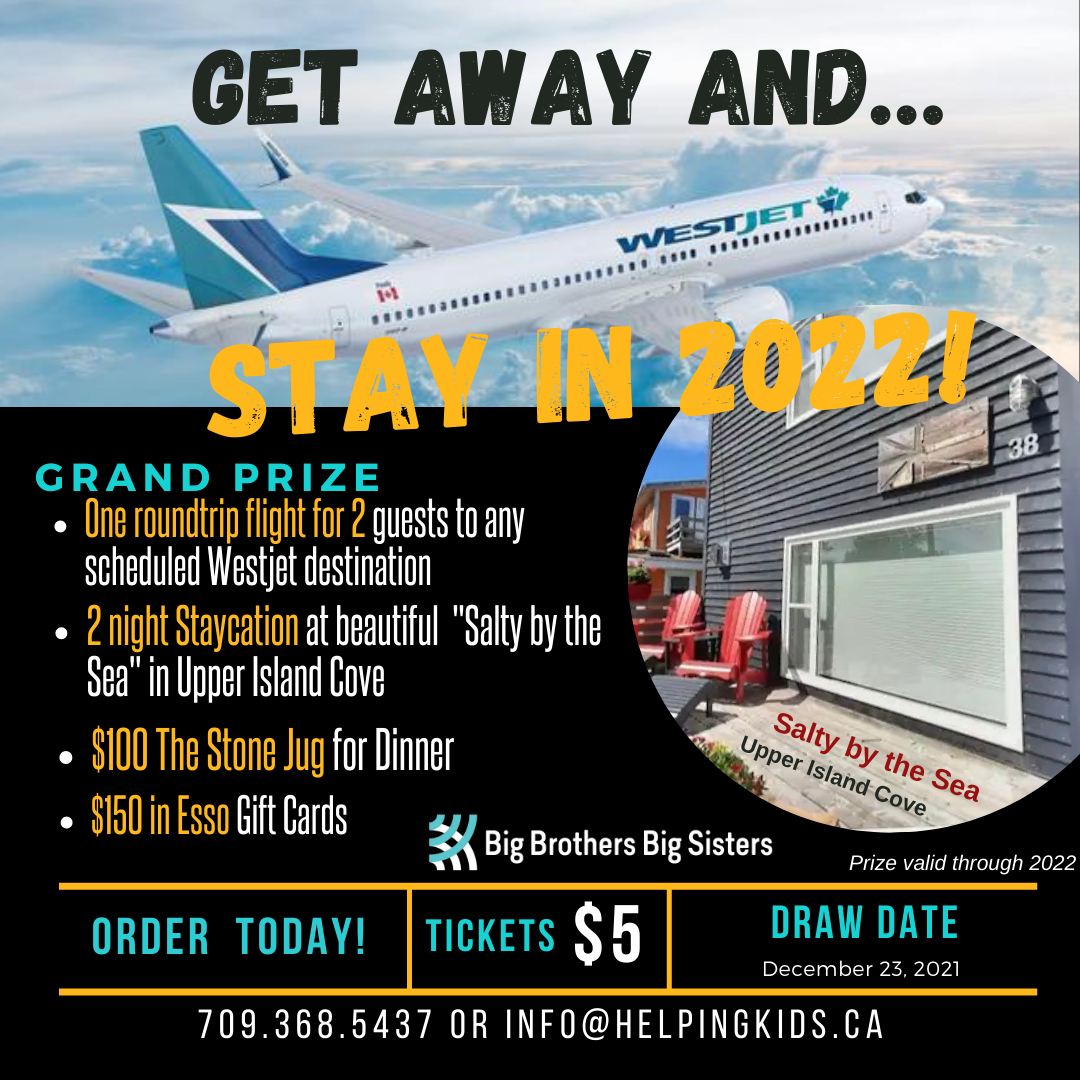 Store publication : Big Brothers Big Sisters of Eastern Newfoundland
You could be planning your 2022 getaway as well as a mini Staycation in beautiful Upper Island Cove. Purchase your tickets for Big Brothers Big Sisters Fall Raffle! ONLY $5 each! Order by phone at 709-368-5437 or drop by our office in The Village Shopping Centre on the 2nd floor next to Coles. Someone has gotta win and that might be you! Funds raised will help support mentoring programs to over 400 young people. Order by December 22, 2021.
#raffleprize #staycation #travel #supportlocal #helpkids #bbbsyyt
< Back to Big Brothers Big Sisters of Eastern Newfoundland