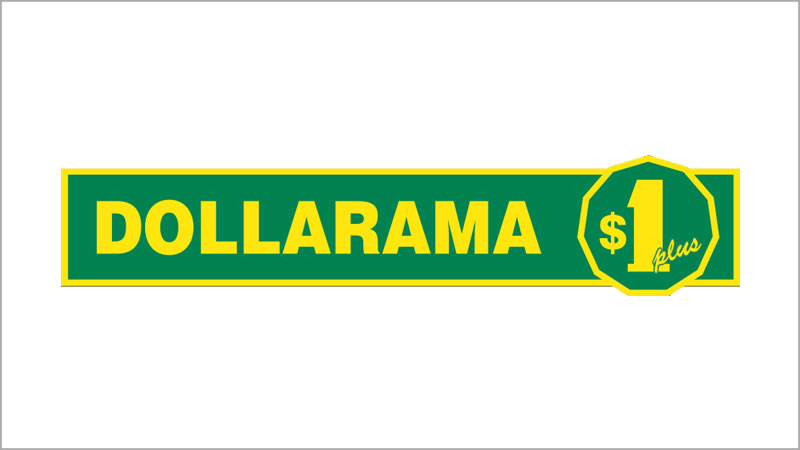 Hours
Monday 8 AM – 9:30 PM
Tuesday 8 AM – 9:30 PM
Wednesday 8 AM – 9:30 PM
Thursday 8 AM – 9:30 PM
Friday 8 AM – 9:30 PM
Saturday 8 AM – 9:30 PM
Sunday Noon – 5 PM
Dollarama
Dollarama offers value by providing a large variety of low priced products.
Dollarama was founded by third-generation retailer and Canadian entrepreneur, Larry Rossy. It all started with one store, in Matane, Quebec, in 1992, and quickly grew over the next two decades to become a household name and shopping destination for Canadians from coast to coast.
Dollarama today is a recognized Canadian value retailer with well over 1,000 locations, led by Neil Rossy, fourth-generation retailer and member of Dollarama's founding management team.
Dollarama aims to provide customers with a consistent shopping experience and compelling value, offering a broad assortment of general merchandise, consumables and seasonal items. All stores are corporately-owned and operated, and are conveniently located in metropolitan areas, mid-sized cities and small towns. Products are available in individual or multiple units at low, fixed price points.
Our History
Dollarama is proud of its rich history and its continued growth. Below are company milestones since our founding, representing key events of a story that is still being written today.
1910-1930
Where it all started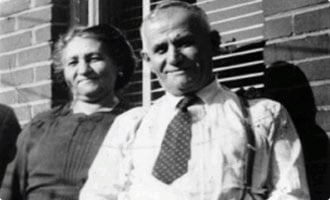 In 1910, Salim Rossy opens his first S.Rossy Inc. store on Craig Street in Montreal, Quebec. Over the next two decades, Salim's 10 children become involved in the business and its operations gradually expand.
1937
Transition to variety store
Salim's son, George Rossy, succeeds his father as president and transitions the model to a variety store similar in nature to the Woolworth chain. He leads the Company until his death in 1973.
1973
A new generation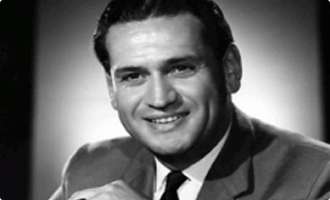 George's son, Larry Rossy, assumes leadership of the company, which now counts 20 stores. Between 1973 and 1992, he more than doubles the S. Rossy Inc. store network to 44 locations.
1992-1994
Dollarama is born
In April of 1992, in Matane, Quebec, Larry Rossy transforms one of his stores into the first Dollarama, based on a simple concept of offering all items for $1.00 or less.
Based on this initial success, Larry Rossy and his founding management team go on to convert the other stores of the chain to this new concept, and begin to expand through new store openings as well.
The first Dollarama store outside Quebec opens the same year in Grand Falls, New Brunswick. By 1994, Dollarama opens its first store in Ontario.
2001-2003
Growing presence in other Canadian provinces
In 2001, Dollarama dramatically expands its presence in Ontario through the acquisition of 60 locations following a retail chain bankruptcy.
In 2003, its first store in Manitoba opens.
During the same period, Dollarama increases its distribution and warehousing capacity, with the opening of two warehousing facilities in Montreal, Quebec.
2004
Partnering for growth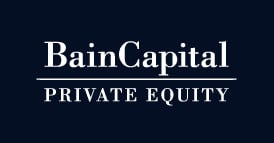 By 2004, Dollarama is growing rapidly with nearly 350 stores across six Canadian provinces. Private equity group Bain Capital invests in Dollarama through the purchase of a majority stake to support its continued growth.
2005-2006
Serving customers from coast to coast
Dollarama continues its expansion into Western Canada, opening its first stores in Alberta and Saskatchewan in 2005. Store openings in British Columbia and Newfoundland follow shortly after in 2006. Dollarama is now present in all Canadian provinces, and its total store count exceeds 460.
In 2006, Dollarama opens a distribution centre in Montreal, Quebec in close proximity to its warehousing facilities.
2007
500 stores and counting
In 2007, Dollarama reaches a symbolic milestone with the opening of its 500th store in Ottawa, Ontario, with more plans for growth. That same year Dollarama moves in its new head office located in the Town of Mount Royal, Quebec, and opens an additional warehouse in Montreal, Quebec.
2009
Offering value at more than just $1.00
In 2009, Dollarama starts offering products at three new price points: $1.25, $1.50 and $2.00. This allows the company to exceed customers' expectations of the quality and variety of products they can purchase at Dollarama.
Following a successful initial public offering, Dollarama's shares begin to trade on the Toronto Stock Exchange under the symbol "DOL" on October 16, 2009.
2011-2012
700 stores and more compelling value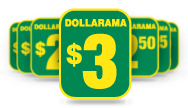 In 2011, Bain Capital sells its remaining stake in Dollarama, now a well-established company, still committed to the disciplined execution of its growth strategy and to creating value for its shareholders.
Dollarama celebrates the opening of its 700th store in Canada in 2012, and further expands its product offering with the addition of two new price points: $2.50 and $3.00. Additional price points continue to be well received by customers, now benefiting from even greater product selection and compelling value.
2013
Testing the Dollarama model in new markets
In 2013, Dollarama enters into a licensing and services agreement with Dollar City, a value retailer established in El Salvador looking to expand its activities in Latin America.
Dollarama starts sharing its business expertise with Dollar City and providing sourcing services, allowing it to begin testing the business model in new markets, work that continues to this day.
2015-2016
Accelerating growth and a natural succession
In 2015, Dollarama celebrates the opening of its 1,000th store and confirms its long-term target to open up to 1,400 stores in Canada. New price points of $3.50 and $4.00 are also introduced in the key categories that have made Dollarama a unique value destination for decades now.
In 2016, after contributing to nearly 25 years of growth and profitability, Neil Rossy is appointed president and chief executive officer while founder Larry Rossy becomes executive chairman.
That same year, Dollarama opens a new 500,000 square foot warehouse in Montreal, Quebec, to accommodate growing capacity requirements as it continues to expand its store network.
2017-2018
Continued Canadian growth
Customers continue to respond favourably to Dollarama's simple business model and compelling product offering. In 2017, following a review of the market potential for Dollarama stores across Canada, management revises its long-term target from 1,400 to 1,700 stores in operation by 2027. Staying current with the times, Dollarama also starts accepting credit cards chain-wide.
In 2018, after a lifetime in the retail industry, company founder Larry Rossy steps down as Executive Chairman and is named Chairman Emeritus. Stephen Gunn, Lead Director of the Board of Directors since 2009, is named Chairman of the Board.
By the end of 2018, Dollarama has over 1,200 stores across Canada.
2019
Launch of second growth platform in Latin America, in complement to Canadian growth strategy
Dollarama kicks off the year with the launch of its e-commerce site for the sale of select merchandise by the full case, available for delivery across Canada.
In August of 2019, Dollarama acquires a 50.1% interest in Latin American value retailer Dollarcity following a six-year commercial partnership. This marks the launch of Dollarama's second growth platform, in complement to its Canadian growth strategy. Dollarcity sets a long-term growth target of 600 stores by 2029, within its three existing countries of operation (Colombia, Guatemala and El Salvador), with the majority of store growth to be focused in Colombia. By the end of 2019, Dollarcity has over 200 stores.
Dollarama completes the expansion of its distribution centre, located in the Town of Mount Royal, Quebec, thereby increasing its distribution capacity by approximately 50% in support of its long-term Canadian growth plans.