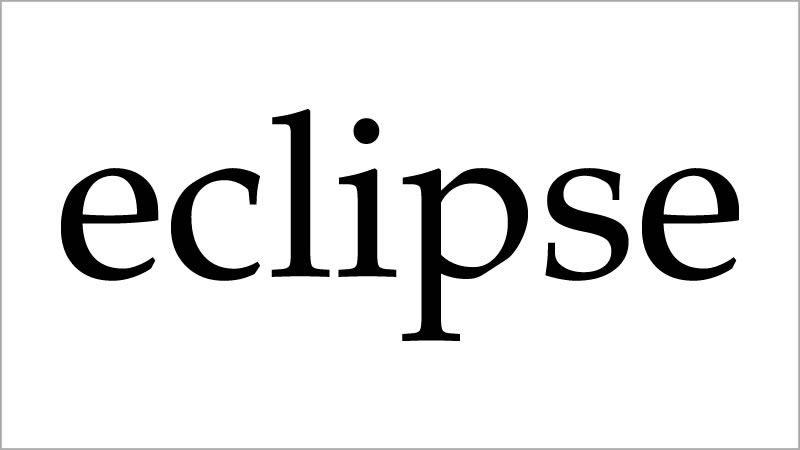 Hours
Monday 9:30 AM – 9 PM
Tuesday 9:30 AM – 9 PM
Wednesday 9:30 AM – 9 PM
Thursday 9:30 AM – 9 PM
Friday 9:30 AM – 9 PM
Saturday 9:30 AM – 9 PM
Sunday Noon – 5 PM
Eclipse
Our Story
"To be successful in the women's fashion industry, you need to offer the perfect combination of hot trends, great basics, quality products and excellent customer service. I believe this is exactly the combination Eclipse offers."
– Eclipse Stores Inc. Founder, Cyril Bulgin
Cyril and Pam Bulgin were focused on the perfect combination of great style and exceptional customer service when they opened their first store in 1974 and today, over 40 years later, there are 80 Eclipse locations and an online store delivering just that!
Our Products
We are the exclusive retailer of Eclipse and Tattoo merchandise; we dream it, design it and love it. Our design team travels the world in search of the latest trends, hottest hues and most stylish prints. As soon as they find something spectacular, we work quickly to get it within your reach or click. We are inspired by the world of high fashion to take chances and explore new styles and we hope our products inspire you to do the same.
Our People
Our stores are full of knowledgeable fashionistas ready to greet you with a smile and help you find the perfect outfit. Behind the scenes, our talented team works hard to keep things running smoothly. Above all, our people have a passion for customer service and it's this passion that creates the exceptional experience you can expect each time you shop with us.
Our Promise
We promise to help you find looks you'll love for any occasion. If you don't feel excited about your purchase and satisfied with your experience after shopping with us, we haven't done our job.