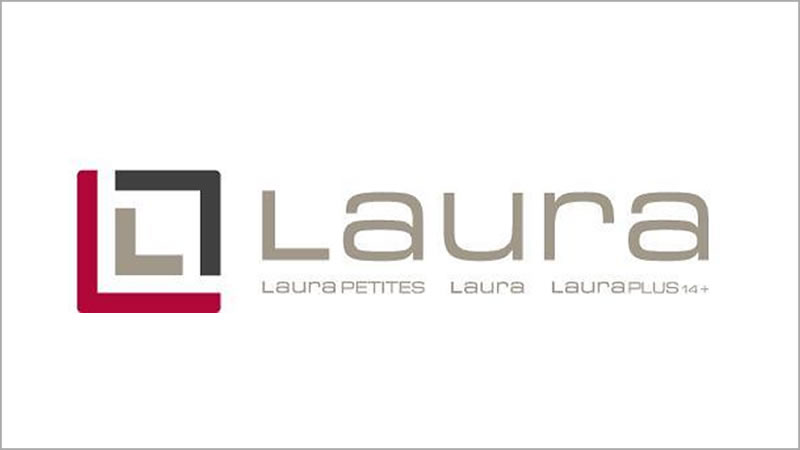 Hours
Monday 9:30 AM – 9 PM
Tuesday 9:30 AM – 9 PM
Wednesday 9:30 AM – 9 PM
Thursday 9:30 AM – 9 PM
Friday 9:30 AM – 9 PM
Saturday 9:30 AM – 9 PM
Sunday Noon – 5 PM
Laura
Ever since Laura Wolstein made a statement by defying convention and opening her own business, thirty years before women even had the right to vote, Laura Canada has been there to empower and uplift women. Through our flattering-on-everyone designs, our commitment to inclusion with the Plus and Petites lines, and our charity initiatives within our community, we're striving to inspire confidence for our female future.
1930-1939
A TRUE CANADIAN SUCCESS STORY
The year is 1930. A driven, passionate and optimistic woman, Laura Wolstein opens a modest ladieswear boutique on St. Hubert Street in Montreal, helping to blaze the trail for female entrepreneurs. Customers loved the friendly, familiar and customized service at her store, a core company commitment that continues to this day. Laura's grandson Kalman, who would eventually become CEO and expand the Laura brand across Canada, works at this store.
1940-1949
A WIN FOR WOMEN
In 1940, women gain the right to vote in Quebec. As the truest celebration of their newfound rights, women begin to join the workforce in larger numbers than ever before. Having found initial success with their St. Hubert Street location, the Laura boutique relocates to a new, bigger store in the Montreal suburb of Verdun to provide working women classic, high-quality wardrobes to empower them in their new roles.
1950-1969
A BOOMING CHANGE
Now well into the optimism of the post-war years, people find themselves with enough money to produce and buy items that express themselves, rather than just for simple utility. One of the biggest industries to benefit from the end of the war and the coming of age of the Baby Boomers is the fashion industry: People are now returning in droves to luxurious, expressive clothing. Radio, television, and magazines like Vogue are encouraging women to join in the latest trends. Stylish clothing once had been only for the rich, but now, post World War II, members of the ever-growing middle class can afford nice clothes and personal style. Women enjoy an ever-growing array of mix-and-match sportswear and wear bouffant hairstyles. The baby boomer generation changes the face of fashion forever.
1970-1979
THE VISION EXPANDS
It's 1973, a time when women continue to rapidly join the workforce. In this rapidly shifting time, Laura's grandson Kalman Fisher takes control of the business, and seeing the demand and resonance of his grandmother's vision, opens the second store in the Montreal borough of Saint-Laurent. This expansion of his grandmother's legacy begins a journey that would eventually introduce the brand to women across Canada.
1980-1989
MELANIE LYNE JOINS THE FAMILY
In 1984, the Melanie Lyne brand is launched, named after Kalman's wife. The couple had met when Melanie, whose mother was a Laura customer, applied for a job at the St. Laurent store. With an increasing demand for quality workwear, Laura opens its first two locations in Toronto in 1989. In that same year, Kalman Fisher expands the brand further. Having seen a gap in the market for clothing made to fit shorter women, Laura launches the Laura Petites division with stores in two Montreal shopping centres, catering to the needs of women 5'4″ and under.
1990-1999
GIRL POWER
The 1990s is a time of vast expansion for Laura. As the Girl Power movement gains steam, 80 new stores are opened across Canada to meet the growing demand for empowering women's wear. Laura Plus opens with eight stores in 1995, a natural and welcome progression of our core desire to make every woman look and feel her best.
2000-2009
WOMEN UNITED
As a show of its commitment towards equality between every kind of woman, Laura begins to open double and triple concept stores, welcoming women to shop together with their friends, no matter their silhouette. Laura Canada begins a relationship with the Canadian Cancer Society, and donates over 2 million dollars to cancer research before the decade ends.
TODAY
THE NEW ERA
Today, Kalman leads Laura Canada, continuing a family-owned legacy that stretches back over 80 years. Our carefully curated collections are featured in Laura and Melanie Lyne stores from sea-to-sea throughout nine Canadian provinces, from Victoria, British Columbia to St. John's, Newfoundland, to the bustling downtown cores of Toronto and Montreal. The website laura.ca launched in 2012, and melanielyne.com followed two years later in 2014, making Laura Wolstein's empowering, original vision of the do-everything woman accessible to every woman in the comfort of her own home.