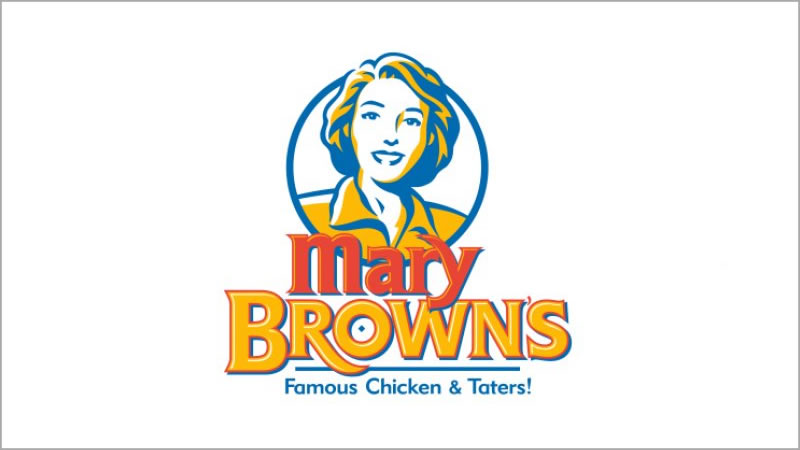 Hours
Monday 10:30 AM – 7:00 PM
Tuesday 10:30 AM – 7:00 PM
Wednesday 10:30 AM – 7:00 PM
Thursday 10:30 AM – 7:00 PM
Friday 10:30 AM – 7:00 PM
Saturday 10:30 AM – 7:00 PM
Sunday 12:00 PM – 5:00 PM
Mary Brown's Chicken
"Who is Mary Brown? Is she a real person?"
We hear that a lot. So right here, right now, the mystery is solved. Mary Brown is 100% real. Mary was a lovely lady with an incredible recipe for southern fried chicken. After serving it to her family for years, her husband decided that the rest of the world deserved to eat as well as he did. He met with two wise gents from Newfoundland, who immediately fell in love with Mary's chicken (and likely Mary too, but that's another story). They bought the recipe, and started a chicken revolution. (Dramatic yes, but we take our chicken very seriously.)
It seemed only fitting that the restaurant was named Mary Brown's in honour of the woman behind the recipe.
Did Mary actually look like this? We'll leave that to your imagination.
Made Fresh from Scratch™ is more than just a slogan. It's our promise to YOU.
A lot of restaurants and chains are talking about freshness these days. It's become trendy to make freshness claims. The trouble is, many of them are skewed to make their menu items seem fresh, when the truth is, they're anything but. (We're not going to point fingers. They know who they are.)
At Mary Brown's, Made Fresh from Scratch™ is a way of life. It ensures superior quality and perfect taste. This is real, wholesome, comfort food, made daily by Operators Who Care.
We will not settle for less.
Straight Talk on Freshness
At Mary Brown's, we've been preparing our menu items fresh from scratch for almost 50 years. We've always done it that way, we always will. Mary Brown's doesn't need to hop on the freshness bandwagon; we're the ones leading the parade.
Here's what you need to know about Mary Brown's products:
Our Chicken is:
Canada Grade A, delivered whole and fresh
Marinated, hand cut, breaded and cooked daily in each store
Prepared in small batches, preserving the quality of the chicken
Our Taters are:
Cut from real, farm fresh potatoes
Delivered in big brown bags to each store
Cut, seasoned and prepared by hand daily
"No nonsense, no pretense. No fillers, no fuss."
DID YOU KNOW?
Mary Brown's has developed its very own proprietary cookers. Rather than pressure fried, which is the industry's "fast and furious" standard, our cookers seal in juiciness, prevent greasiness and create a delicious natural golden colour. It's just one more plus for Mary!